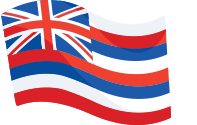 Hawaii
Ahi Tuna Jerky (21g)
By Kaimana
$2.29
Wild-caught Hawaiian tuna is marinated in teriyaki seasoning, then dried to make this savory treat. A fishy twist on an American classic.
What is in this?
Contains Wheat
Contains Soy
Contains Fish
See Full Ingredients

Ahi Tuna, Brown Sugar, Soy Sauce (Water, Extract of Soy Bean, Wheat Flour and Salt), Organic Onion Powder, Organic Garlic Powder, Organic Black Pepper, Organic Red Chili, Organic Sesame Seed, Organic Sesame Oil.