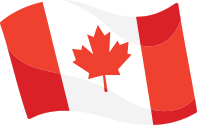 Canada
Mr. Big (60g)
By Cadbury
$1.89
Featuring a crispy wafer coated in caramel, peanuts, and rice crisps, then dipped in chocolate. Great for sharing!
What is in this?
Contains Milk
Contains Wheat
Contains Peanuts
Contains Soy
See Full Ingredients

Sugar, Glucose Syrup, Modified Palm Oil, Modified Milk Ingredients, Rice, Modified Vegetable Oil, Wheat Flour (With Barley), Peanuts, Cocoa, Unsweetened Chocolate, Corn Starch, Salt, Hydrogenated Palm Oil, Malt Extract, Soy Lecithin, Baking Soda, Citric Acid, Natural and Artificial Flavoring.