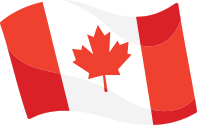 Canada
Wunderbar (58g)
By Cadbury
$1.89
This marvelous candy bar features Cadbury milk chocolate filled with peanut butter, rice crisps, and delicious caramel.
What is in this?
Contains Peanuts
Contains Milk
Contains Wheat
Contains Soy
See Full Ingredients

Sugar, Glucose Syrup, Peanuts, Modified Milk Ingredients, Modified Palm Oil, Modified Vegetable Oil, Hydrogenated Palm Kernel Oil, Unsweetened Chocolate, Rice Crisps (Rice, Sugar, Salt, Malt Extract (Barley, Wheat), Monoglycerides), Cocoa Butter, Salt, Calcium Chloride, Sodium Bicarbonate, Soy Lecithin, Natural and Artificial Flavors.