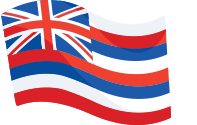 Hawaii
Choco Mochi (70g)
By Island Princess
$2.39
Crispy, bite-sized rice crackers covered in milk chocolate. These are a tasty example of Asian influence on the island.
What is in this?
Contains Milk
Contains Wheat
Contains Peanuts
Contains Tree Nuts
Contains Soy
See Full Ingredients

Milk Chocolate [Sugar, Chocolate Liquor, Cocoa Butter, Whole Milk Powder, Emulsifier (Soy Lecithin), Artificial Flavor (Vanillin)], Rice Crackers (Glutinous Rice, Soy Sauce, Sugar, Tapioca Starch, Caramel Color, Salt, Glucose, Sesame Seed and Roasted Seaweed), Corn Syrup and Gum Arabic.