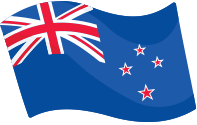 New Zealand
Chocolate Afghan Cookie (60g)
By Tasman Bay
$1.99
These delectable cookies are covered with a delicious layer of chocolate icing. The perfect dessert after any meal.
What is in this?
Contains Wheat
Contains Soy
See Full Ingredients

Wheat Flour, Margarine [Vegetable Oil, Water, Salt, Emulsifiers Soy Lecithin, Mono and Diglycerides of Fatty Acids), Antioxidant (Tocopherol Lecithin)], Compound Chocolate (16%) [Sugar, Vegetable Fat, Cocoa Powder, Emulsifiers (Soy Lecithin, Sorbitan Tristearate)], Cornflakes (9%) [Corn, Sugar, Sugar, Salt, Barley Malt Extract], Brown Sugar, Sugar, Cocoa Powder (1.8%), Baking Soda, Natural Flavoring.