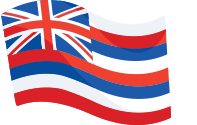 Hawaii
Kona Krunch (23g)
By Hawaiian Sun
$1.79
Hawaiian Macadamia nuts dipped in a mixture of rich milk chocolate, with crispy rice added for a little extra krunch in every bite.
What is in this?
Contains Tree Nuts
Contains Milk
See Full Ingredients

Milk Chocolate (Sugar, Cocoa Butter, Chocolate, Whole Milk Powder, Emulsifier (Soy Lecithin), Artificial Flavoring (Vanillin), Dry Roasted Macadamia Nuts, Crisp Rice (Rice Flour, Malt Extract, Rice Bran).