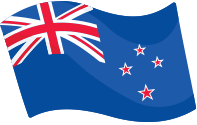 New Zealand
Moro (60g)
By Cadbury
$1.99
Layers of nougat and caramel covered in rich milk chocolate. Enough to share, but you won't want to!
What is in this?
Contains Wheat
Contains Milk
Contains Soy
See Full Ingredients

Sugar, Wheat, Glucose Syrup, Sweetened Condensed Milk, Milk Solids, Vegetable Fat, Cocoa Butter, Cocoa Mass, Barley Malt Extract, Cocoa Powder, Maltodextrin, Salt, Emulsifiers (Mono and Diglycerides of Fatty Acids, Soy Lecithin, Polyglycerol Polyricinoleate), Food Acid (Trisodium Citrate), Artificial Flavoring, Raising Agent (Sodium Bicarbonate), Coloring Agent (Caramel).