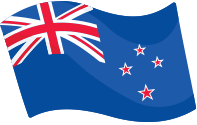 New Zealand
Munchos - Spicy Tomato (30g)
By ETA
$1.99
These delicious crunchy corn snacks are flavored with a zesty blend of tomato and savory spices.
What is in this?
Contains Wheat
Contains Milk
See Full Ingredients

Wheat Flour, Wheat Starch, Salt, Coloring Agent (Beta Carotene), Vegetable Oil, Antioxidant (Tert-butylhydroquinone), Spicy Tomato Flavored Seasoning (Sugar, Vegetable Powder, Salt, Rice Flour, Wheat Starch, Acidity Regulator (Sodium Acetate, Citric Acid, Acetic Acid), Lactose, Glucose.