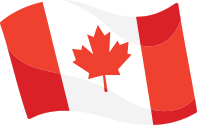 Canada
Ringolos BBQ (50g)
By Humpty Dumpty
$1.59
Crunchy rings made from corn and infused with savory and smoky barbecue flavor.
What is in this?
No Allergens to note
See Full Ingredients

Dehydrated Potatoes, Potato Starch, Vegetable Oil, Salt, Sugar, Cornstarch, Corn Maltodextrin, Dextrose, Monoglycerides, Monosodium Glutamate, Spices, Torula Yeast, Hydrolyzed Corn Protein, Sodium Phosphate, Garlic Powder, Onion Powder, Disodium Inosinate and Disodium Guanylate, Calcium Stearoyl-2-lactylate, Molasses Powder, Sulphites, Natural Smoke Flavor, Bht. Contains Sulphites.